Chester Creek at Aspenwood – 2018
Chester Park Restoration Project – 2017
Chester Creek runs right through Chester Park, one of the Duluth community's favorite places. The creek is one of the City's 14 designated trout streams, and as it currently is, fish cannot move freely up and down stream. Sometime in the 1930's, two dams were built in Chester Creek, and no consideration was made for the needs of aquatic wildlife. Today we know that the survival of trout is dependent on their ability to swim to cooler water during warm summer months. The flood in 2012 blew out the dams, giving us an opportunity to finally restore this stretch of the creek to a more natural state.
Goals:
1) Re-align and stabilize the stream, as it is currently not functioning as well as it should.
2) Remove the damaged dams. The dams are impeding fish passage and they have been determined to not have a formal historical status.
3) Provide trout habitat. Chester Creek is one of the City's 14 designated trout streams.
4) Preserve historical values. This park has many wonderful values including historic views that need to be preserved.
5) Increase resilience to future flooding. A healthy creek that is connected to its floodplain can handle the increased volume and velocity of future flood events.

This project was made possible by a grant provided by the Minnesota Department of Natural Resources, through an appropriation by the Minnesota State Legislature.
Chester Creek Before: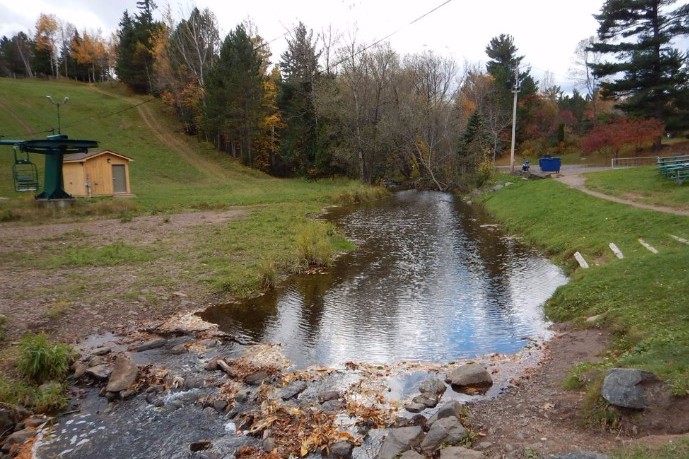 Chester Bowl During: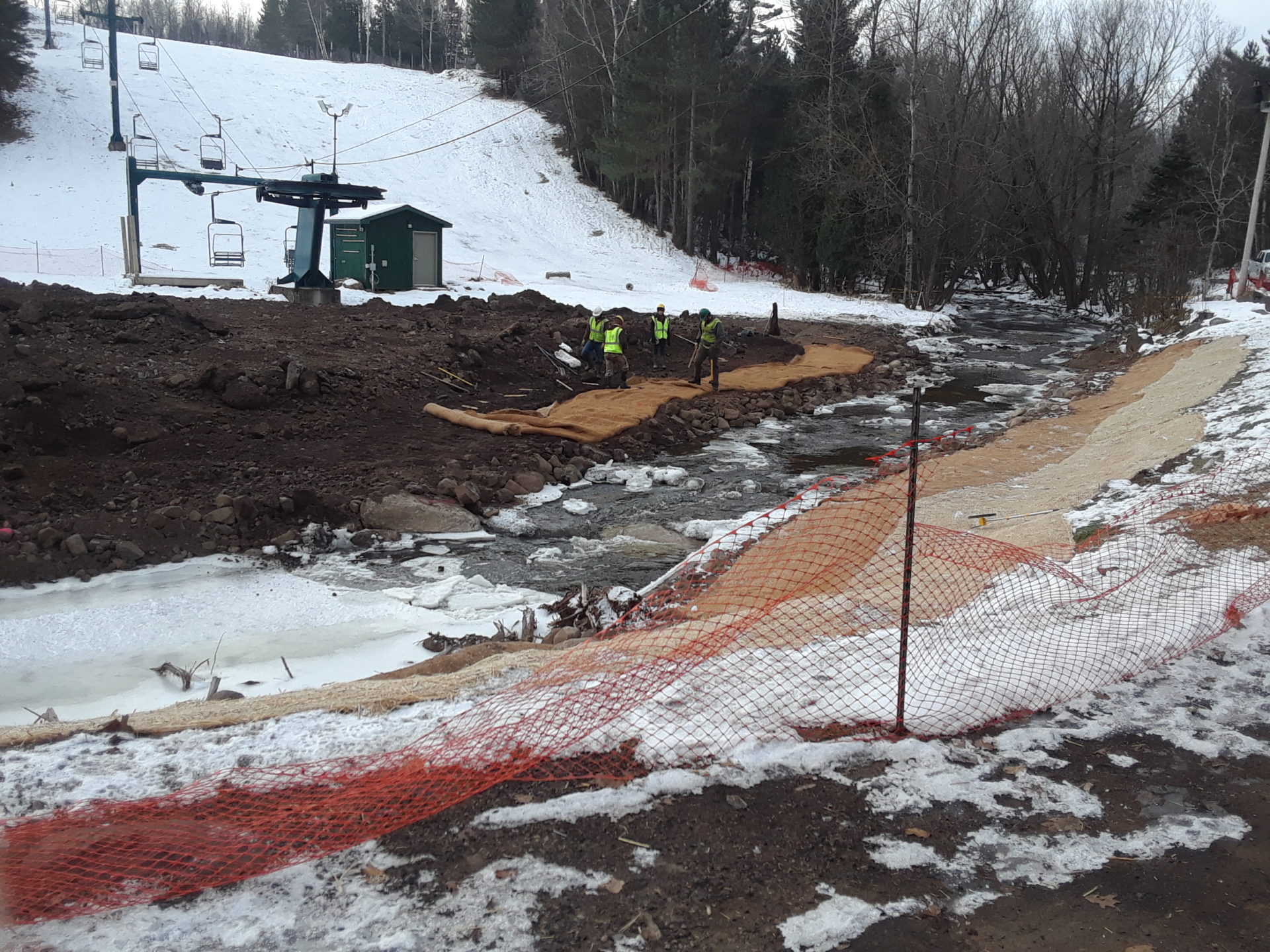 Chester Bowl "After" – Spring 2018